IT'S A FEW hours after dusk on a Monday in early December, and the Golden State Warriors' gleaming spaceship, the Chase Center, is about to transform into a vibrating dance party.
The frenzy will be identical to those created by superstar Stephen Curry's one-man scoring blitzkriegs, but Curry will be swaying and dancing with everyone else for a key stretch of this particular soiree — watching the unlikeliest of sources forge a time-and-place memory.
With a sellout crowd of 18,064 looking on, the onslaught begins with a whimper. There's an early foul, then a turnover, then a miss from deep, then a blocked layup. It's all too familiar, his detractors say, a pattern in a disappointing, spotty career.
But then, with 6:27 left in the first quarter, he launches a 26-foot 3-pointer from the left wing, and it rattles true.
With 1:24 remaining in the first half, he finds himself in the same spot. A smooth, effortless motion rings true again, giving the Warriors an already insurmountable 60-39 lead. On the next possession, Curry feeds him in the right corner, where he launches another bomb. He is 3-of-4 from deep, and the Warriors are rolling.
Then, absurdity: With 6:28 remaining in the third, he drills another trey with a defender in his face. After recording a steal, another one from the same spot 39 seconds later. A top-of-the-key dagger 37 seconds later. Another 3-pointer 42 seconds later.
"Oh, my god!" Warriors coach Steve Kerr says from the sideline. Curry, next to him, can only put his hands on his head and smile.
Thirty-two seconds later, directly in front of the Warriors' bench in the right corner, he shakes a defender, steps back and launches again. The Chase Center crowd is teetering. All his teammates on the bench, just inches away, stand beside him, unsure quite what to do. As the final 3 curls in, the crowd explodes: 16 points in 160 seconds.
Andrew Wiggins finishes with 28 points, and the Warriors win by 31. The 26-year-old Wiggins flashes a beaming smile and looks like he's having the time of his life.
2 Related
Eight hours earlier, Wiggins sits on a folding chair in the guts of the arena and discusses his past — specifically the narrative that defines his NBA career.
The narrative, as explained by former teammate Kevin Garnett: "He's one of my favorite players to watch. And he pisses me off at the same time because he has the ability to be on another level."
There have always been flashes — games like this one in downtown San Francisco — but they've been rare.
"Wiggs' question mark has always been consistency," Garnett says, "not if he has the ability to be a superstar, but the consistency of being a superstar."
Garnett wanted more, he says, wanted to "light a fire" under Wiggins. But nothing worked.
"Listen, the one thing I learned about Andrew was that nothing's going to get done to Andrew until Wiggs says it's going to happen," Garnett says.
Back in the arena, Wiggins smiles when he hears about Garnett, a mentor whom Wiggins says pushed him on the court, off the court, all the time, and always wanted more.
Garnett echoes a brigade of people throughout Wiggins' life who say that Wiggins and the Warriors, the team to whom Wiggins was traded from the Minnesota Timberwolves in February 2020, are "a perfect fit." They say it even more loudly now that Wiggins has established himself as a vital player on a championship front-runner.
But therein lies the rub: Andrew Wiggins was never supposed to be a role player. It's a damning indictment either of him or those who made him one of the most hyped players in modern NBA history. The 2014 No. 1 pick was supposed to be a superstar, an MVP, a cornerstone.
But the Warriors didn't need that. They needed the kind of player Andrew Wiggins had always wanted to be.
LOFTY EXPECTATIONS ARRIVED practically when Andrew Wiggins did. His father, Mitchell, played in the NBA from 1984 to 1992 with the Chicago Bulls, Houston Rockets and Philadelphia 76ers. And his mother, Marita Payne-Wiggins, medaled in the 4×100-meter and 4×400-meter relays at the 1984 Olympics. Those who knew all three would say that Wiggins, the fourth of six children, inherited his father's humor and his mother's soft-spoken persona. But he received athletic gifts from both.
In 2009, a highlight appeared on YouTube. It was titled: "Best 13 Year Old In The Nation," and it featured a 6-foot-3 Wiggins (who was actually 14 at the time). The video, which is still on YouTube and has garnered nearly 5 million views, was the first major glimpse into a hype machine that drove the idea of Andrew Wiggins, future NBA superstar.
The hype accelerated a year later in Hamburg, Germany, when a 15-year-old Wiggins was the youngest player on the court for Canada in the FIBA Under-17 World Championship. He stood 6-foot-7, with a 6-foot-11 wingspan, in his first international event for his home country. In a semifinal game against a United States team featuring Bradley Beal and Andre Drummond, Wiggins drove down the floor on the left side, outside the 3-point line. Then, knifing through the lane, Wiggins spun one way, then another, and laid the ball in.
"Ridiculously effortless," former Canadian coach Leo Rautins says. It wasn't just how skilled Wiggins was, Rautins says. It was how easy the game seemed for him — a primary tension point for coaches, teammates, scouts, who were so often left wanting more.
That theme became central to every evaluation for the next decade.
If it was a big game or if Wiggins held a grudge against a specific team, Wiggins delivered. But coach after coach at level after level searched for the button to push when they felt he wasn't engaged.
During one game in high school, Ontario's Vaughan Secondary School trailed and coach Gus Gymnopoulos felt Wiggins was settling for too many 3-pointers. Wanting Wiggins to drive to the rim, Gymnopoulos tapped him on the knee, and Wiggins summoned an 8-0 run by himself. Huntington (West Virginia) Prep coach Rob Fulford once laid into Wiggins about rebounding during a first half. In the locker room, Wiggins referenced the stat sheet: He had 18 rebounds. But Fulford barked back that Wiggins should've had 28. "You always leave thinking, there's more in there," Fulford says.
"He's one of my favorite players to watch. And he pisses me off at the same time because he has the ability to be on another level."

Kevin Garnett
At Kansas, where he was featured on a Sports Illustrated cover alongside an image of fellow former Jayhawks star Wilt Chamberlain, Wiggins broke Danny Manning's freshman scoring record, was the conference freshman of the year and made all-conference first team and All-America teams. Kansas coach Bill Self called Wiggins the best athlete he had ever coached.
Wiggins delivered an eye-popping 41 points, 8 rebounds, 5 blocks and 4 steals in the Jayhawks' final regular-season game at West Virginia; but he took only six shots — scoring just four points — in a second-round NCAA tournament upset loss against Stanford, his final collegiate game. Self said Wiggins needed more pushing than he had anticipated, that he tried to make Wiggins angry but couldn't. During Wiggins' lone season at Kansas, Self instituted a practice rule that only Wiggins could shoot, because he felt his star freshman deferred too often.
"He didn't want to be different," says Jay Triano, who coached Wiggins on the Canadian national team. "He wanted to play the game the right way."
But Wiggins was different.
Wednesday, Jan. 5
Warriors at Mavs, 7:30 p.m.
Jazz at Nuggets, 10 p.m.
Friday, Jan. 7
Bucks at Nets, 7:30 p.m.
Hawks at Lakers, 10 p.m.
All times Eastern
In the spring of 2014, leading up to the 2014 NBA draft, Wiggins visited P3 Applied Sports Science Lab, a training center in Santa Barbara, California, that specializes in advanced athlete assessment. Thousands of professional and Olympic athletes had walked through the doors at P3, including more than 800 NBA players.
But Wiggins quickly separated himself. In the vertical leap off both feet, he soared 43 inches. He leapt 41.5 inches off his left foot and 40 inches off his right. To date, P3 has assessed about two-thirds of players who are on NBA rosters this season, and Wiggins' numbers — even as a 19-year-old — remain outliers, among the top 10 marks that P3 officials have ever assessed for any athlete.
"The amount of force that he puts into the ground relative to his body weight when he accelerates," says P3 founder Dr. Marcus Elliott, "is higher than any athlete we've ever assessed."
"He's biomechanically one of the cleanest athletes we've ever assessed," Elliott adds. "This guy has an incredible performance system and doesn't look like he's set up to break in any way."
Then, on June 26, 2014, Wiggins, wearing a black tuxedo jacket, sat with family members at a round table next to the stage at Barclays Center in Brooklyn, New York.
The year prior, the Cleveland Cavaliers had selected Anthony Bennett first overall, and the Canadian player almost immediately was declared a historic bust. Wiggins was the new face of the country.
And so it was that a player whom recruiting analyst Tom Konchalski once said could be "The Michael Jordan of Canada" was drafted first overall by Cleveland then traded to Minnesota for All-Star forward Kevin Love.
The Timberwolves were Wiggins' franchise. He was 19 years old.
---
"ANDREW WIGGINS NEVER reached his potential with the Wolves — now he's gone."
So read a Minneapolis Star-Tribune headline the day after Wiggins was dealt to Golden State in February 2020, ending an inconsistent, ultimately disappointing six-year tenure in Minnesota.
It was the culmination of Wiggins' prevailing narrative: that the expectations that derived from his talent never manifested on the floor.
Former Timberwolves star guard Jimmy Butler told ESPN in 2018 that Wiggins was the "most God-gifted" player on the roster. Former Timberwolves coach Sam Mitchell said that "it comes easy" for Wiggins. In 2017, Timberwolves owner Glen Taylor met with Wiggins before offering him a $150 million max contract extension. He needed assurance: "To me, by making this offer," Taylor told the Associated Press, "I'm speculating that his contribution to the team will be more in the future."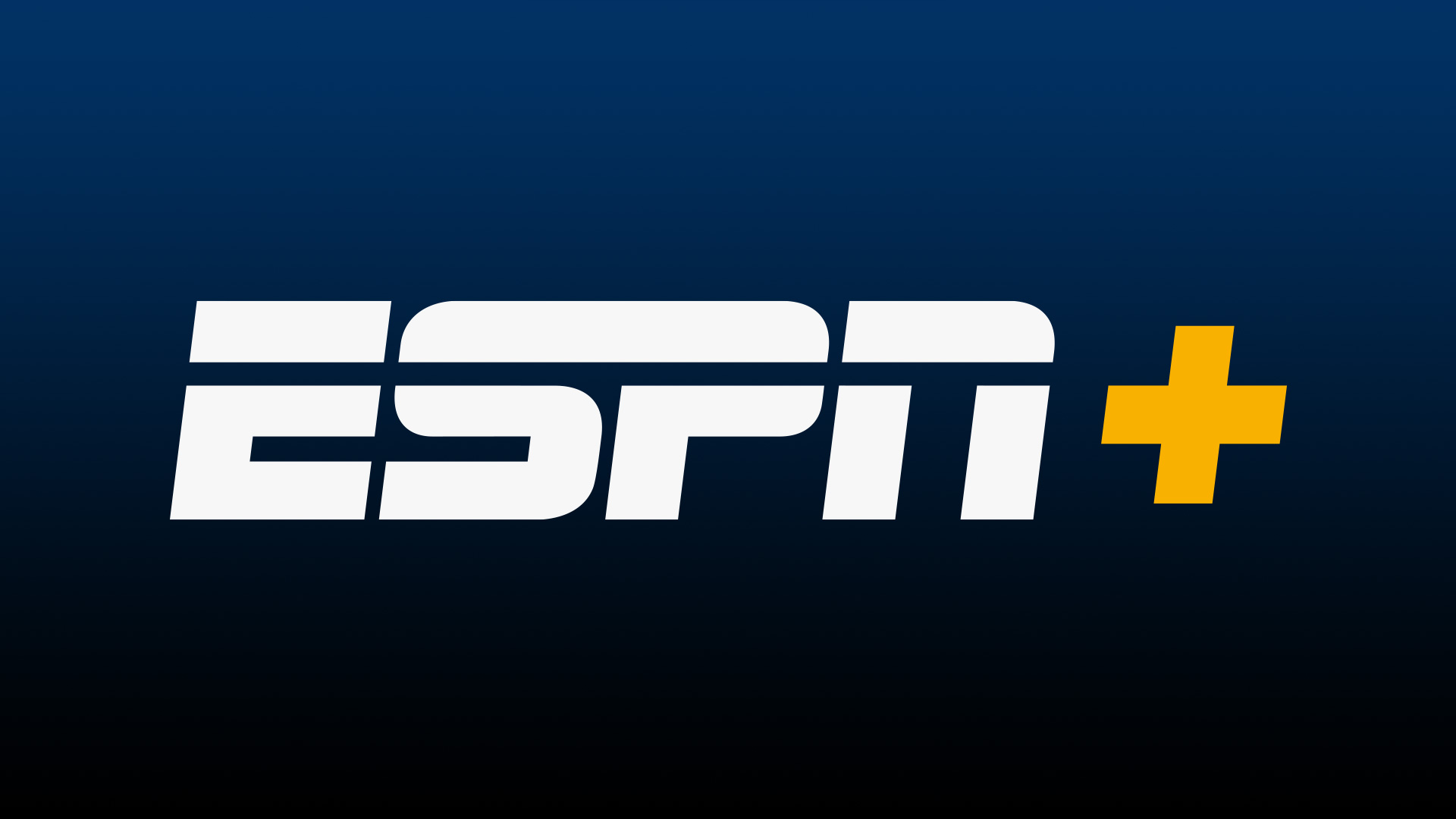 Get access to exclusive original series, premium articles from our NBA insiders, the full 30 for 30 library and more. Sign up now to unlock everything ESPN+ has to offer.
Mitchell, for his part, expands on what he believes has been overlooked, such as Wiggins playing in 82 games in three of his first four seasons. Or the fact that he was named Rookie of the Year. Or that he averaged 19.7 points per game with Minnesota. "You've got to learn to look at Andrew Wiggins," Mitchell says, "like you do all your players, and say, 'OK, this is who he is. This is what he's great at. This is what he's not as good at.' Then you try to work around it."
Tom Thibodeau, who coached Wiggins for three seasons with the Timberwolves, says Wiggins was unselfish and did what was asked of him.
"You can score a lot on a team that's not winning and no one pays any mind," Wiggins says. "And I feel like that's why I did my first couple of years."
One NBA scout who evaluated Wiggins prior to the 2014 draft says the expectations levied onto Wiggins never matched the personality: "We want to make him out to be something greater. Maybe he's fine the way he is, and that's a pretty good 12- to 15-year NBA player."
"You can't force him to be the next Jordan, the next Kobe. Maybe he's just not wired that way," the scout says. "There are talents and geniuses — maybe he's just a talent. He can't be your first guy. He can't be your second guy. He can't be your third guy. Maybe he's your fourth guy; that's pretty good."
Which is exactly what the Warriors needed.
STEVE KERR LEANS against a wall not far from the Warriors' locker room inside the Chase Center and thinks back on the trade that brought Wiggins to the Bay Area. He had witnessed the famous flashes from Wiggins and says he had long admired the scoring production.
The key to the trade was simple, Kerr says. The team had lost Andre Iguodala, Shaun Livingston, Kevin Durant and Klay Thompson. They were without their entire wing defensive core. "He's 6-8, and he can guard all the guys that we can no longer guard," Kerr says of Wiggins. "So that was the first thing we said to him: Look, this is what we need from you, and you're absolutely capable of it."
There was confidence that Wiggins could thrive in a read-based system with open looks generated from defenses focusing on Curry. There was confidence that Wiggins defending the other team's best scorer would lighten the workload for his teammates.
"The thing that people don't see in athletes is, just like us, they want to enjoy going to work," says Warriors general manager Bob Myers said of Wiggins. "They want to enjoy who they work with. And the NBA is tough. The idea with him was putting him around some teammates that can bolster him."
That aspect was paramount, Garnett says: The supporting cast of the Warriors could push Wiggins in ways that perhaps he had always needed.
"He's playing with the Michael Jordan of his era," Garnett says. "The knowledge that he takes not just from Steve Kerr and that coaching staff but that pedigree of excellence that they push around there in Golden State — you can't come in there and be less than. Those are champions in there. Those guys have won together. They've been in the grit. They've been in the foxhole together. I think it motivates him."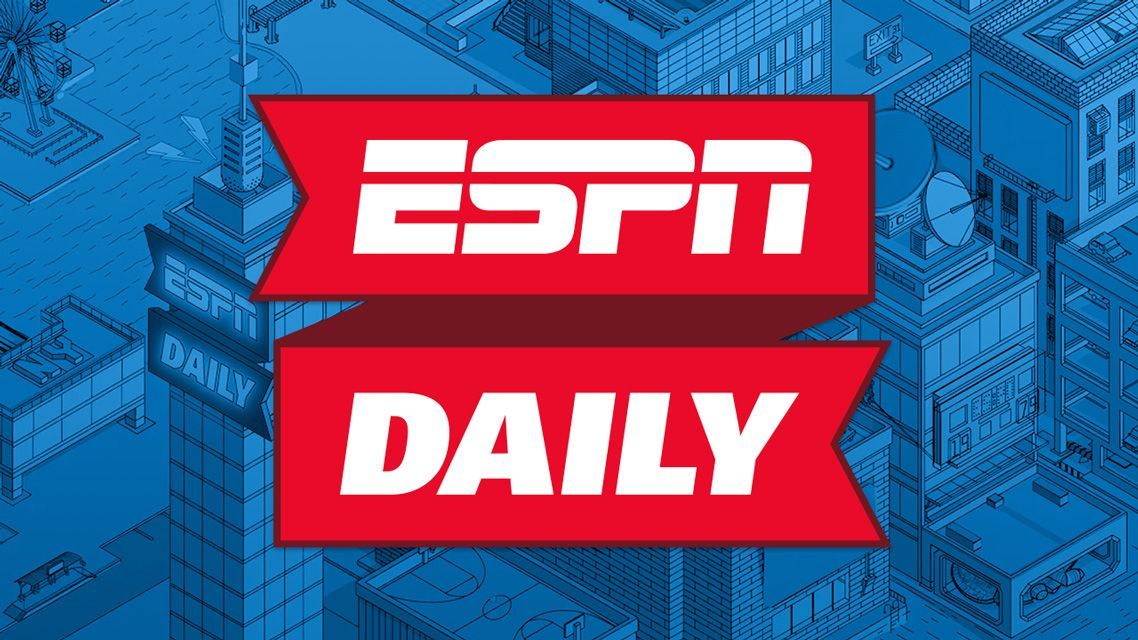 Monday through Friday, host Pablo Torre brings you an inside look at the most interesting stories at ESPN, as told by the top reporters and insiders on the planet. Listen
"We're winning," Wiggins says. "We're top of the West. Everyone pushes each other. I'm around greatness. Being around Steve, being around Bob, being around Steph, Draymond [Green], Klay, people that have won multiple championships and that ran the league for a long time. And those guys believe in me. Every day, whether it's offensively, defensively. Offensively, they trust me with the ball. Defensively, they put me on the other team's best player. That right there is motivating."
Consider: Wiggins is on pace to average career highs in field goal percentage (49.0%) and 3-point field goal percentage (43.5%) this season. According to Second Spectrum, Wiggins has contested 358 shots as the closest defender this season, the most on the Warriors. When he contests the shot, opponents have shot 39.4%, the ninth-lowest mark in the NBA among 87 players to contest at least 300 shots this season. The Boston Celtics' Jayson Tatum shot 1-of-7 from the field on Dec. 17 when Wiggins was his closest defender. Memphis Grizzlies guard Ja Morant shot 2-of-7 from the field on Oct. 28 with Wiggins as his closest defender.
Wiggins rattles off more names. He talks about taking pride in defense: "I feel like I scored a lot in Minnesota and no one cares. But now I'm here, I'm playing winning basketball, I'm working my ass off. I'm playing the best defense I can possibly play. And I'm still giving you 18, 19, 20 points."
The Warriors believed that they were aligned with Wiggins because he had long wanted to be part of a team rather than to carry one.
"We could have had a guy that really wanted his numbers and was a guy that would take over games, but that person probably doesn't fit in what we have," Warriors assistant coach Bruce Fraser says. "[Wiggins is] not dominant as an individual, but he's a dominant piece. And for the way we play and the way we do things, that's all we need."
"You have to have five guys who fit together," Kerr says. "He's a perfect fit for us."
IT'S OCT. 28, 2015, and the Timberwolves are in Los Angeles to face Kobe Bryant and the Lakers. Garnett, in his 21st and final NBA season, is perched in the corner of the visiting locker room. Wiggins, in just his second season, is right beside him.
Garnett turns to Wiggins and wraps his arm around him. "He's the next," Garnett says, pointing at the 19-year-old with his spare hand. He says it again. And again.
Wiggins smiles and turns away.
Six years later, Garnett is asked what he meant then. "When I say Andrew was 'the next,' he was in that next wave of players that was going to be special, that was going to come and entertain us and lead our league," Garnett says now. "To me, he was the next group of young superstars that was on the rise."
By almost any measure, that hasn't happened.
"I still believe what I believe in him," Garnett says. "He's at a great age to be able — if he wants — to take it to the next level."
With Golden State, he has his best opportunity yet to do so.
"He was just at a place that didn't really produce winning and, obviously, the expectations as a No. 1 pick, the narrative was already kind of defined for him," Curry says. "People forget — he's 26 years old. He's been in the league forever, but he's still understanding who he is as a player. For us to win games, everybody has to be impactful. You don't have to worry about what that looks like in terms of numbers, in terms of expectations, in terms of comparing you to other No. 1 picks in history. It's just about what are you doing right now. And are you getting better? And are you winning? I think he's enjoying that part."
Garnett shares something else — a point posited by scouts throughout Wiggins' basketball life. Early on, frustrated by the perceived gap between his talent and performance, Garnett wondered about Wiggins' passion for the game itself.
"I thought he liked basketball, but I don't think he loved it," Garnett says. "Like, Wiggs has other interests in life. He has other things that stimulate him, and I have to respect that."
"I can't really tell someone the order to love something in," Wiggins says, in response. "I love basketball, sure, but it's temporary. I can only play basketball for so long."
Wiggins leans back in his folding chair. It's a handful of hours before the midseason tilt against the Orlando Magic, against whom he'll offer an intoxicating window into the talent and ability that has been so alluring to so many for so long — and has left so many wanting more.
He talks about the transience of NBA life with ease and certainty — the product of the almighty hype machine, a player long considered "the next," he finally appears at peace.