The Memphis Grizzlies' franchise-record 11-game win streak ran out of steam during Friday's loss to the Dallas Mavericks, but something tells us Ja Morant & Co. aren't done putting their stamp on the NBA this season.
Even with the defeat, the Grizzlies' 30-15 record is the second best in franchise history through 45 games, according to ESPN Stats & Information research. Memphis started 33-12 in 2014-15.
The Grizzlies' streak included impressive victories over the Phoenix Suns, Brooklyn Nets, Golden State Warriors and Los Angeles Lakers (twice), but things are about to get tougher for the new Western Conference contenders. Four of Memphis' next five contests are on the road, with their only home game in that stretch coming Monday afternoon against the Eastern Conference-leading Chicago Bulls. That matchup is followed by a four-game trip, including a showdown with the defending champion Milwaukee Bucks.
Can the Grizz start a new win streak? See where Memphis and every NBA team stand this week.
Note: Throughout the regular season, our panel (Tim Bontemps, Jamal Collier, Nick Friedell, Andrew Lopez, Tim MacMahon, Dave McMenamin and Ohm Youngmisuk) is ranking all 30 teams from top to bottom, taking stock of which teams are playing the best basketball now and which teams are looking most like title contenders.
1. Phoenix Suns
2021-22 record: 33-9
Previous ranking: 2
Chris Paul is looking to secure his fifth season of averaging 10 assists and two steals with his third team. He did it over three consecutive seasons with New Orleans (2007-10) and once with the Clippers (2013-14). He is the only player to accomplish the feat with two franchises since the NBA started recording steals in 1973-74. At 36 years old, he also would be the oldest player to hit those marks in the same season. — Lopez
---
2. Memphis Grizzlies
2021-22 record: 30-15
Previous ranking: 5
Memphis' franchise-record 11-game winning streak was snapped Friday night, when the Grizzlies ran out of gas against a tough Dallas team while playing their eighth game in 12 nights. Ja Morant solidified his superstar status during the streak, twice winning the Western Conference's player of the week award while averaging an efficient 26.7 points and dominating in crunch time against quality opponents such as the Suns, Cavaliers and Warriors. — MacMahon
---
3. Golden State Warriors
2021-22 record: 31-12
Previous ranking: 1
2 Related
Golden State's dream start to the season has gotten a little rocky in recent weeks. The Warriors announced Sunday that Draymond Green will miss at least two more weeks after it was revealed that the calf issue he has been dealing with is related to a disk problem in his back. Golden State is still trying to get Klay Thompson comfortable as he makes his way back from 2½ years off because of separate ACL and Achilles tendon injuries. But now the Warriors probably will have to rely on Thompson more than they would have liked to over the next few weeks with Green's extended absence. — Friedell
---
4. Chicago Bulls
2021-22 record: 27-14
Previous ranking: 3
A three-game losing streak and an injury to Zach LaVine this week poured cold water on what had been a red-hot Bulls team, but Chicago should get some reinforcements this week. Alex Caruso cleared health and safety protocols, and he should be on track to return this week, which ought to provide a much-needed boost to a Bulls defense that has been ranked 26th in efficiency since his last game on Dec. 20. — Collier
---
5. Milwaukee Bucks
2021-22 record: 27-18
Previous ranking: 6
While the Bucks continued to show up for big games over the past two weeks — posting blowout victories against the Nets and Warriors — they also fell to the Hornets and Raptors during the same span. It's made for a perplexing stretch in which Milwaukee has dropped five of its past seven matchups. — Collier
---
6. Utah Jazz
2021-22 record: 29-14
Previous ranking: 4
Just in case anyone needed a reminder of how impactful Rudy Gobert is, the All-NBA big man had an 18-point, 19-rebound, two-block, plus-36 performance fresh out of protocols in the Jazz's stop-the-bleeding win over the Nuggets on Sunday. Utah was 1-4 with an alarming 120.8 defensive rating during Gobert's absence, prompting him to publicly challenge his teammates to focus on developing "habits" on that end of the floor that impact winning. — MacMahon
---
7. Miami Heat
2021-22 record: 27-16
Previous ranking: 7
Joel Embiid and the Sixers snapped Miami's four-game winning streak on Saturday, but things are looking up for the Heat. ESPN's Adrian Wojnarowski reported Friday that Bam Adebayo is hoping to be back Monday against the Raptors. Adebayo, who has been out since Nov. 29 with a thumb injury, should give the Heat a major lift on and off the floor as the second half of the season ramps up. — Friedell
---
8. Philadelphia 76ers
2021-22 record: 25-17
Previous ranking: 9
A month ago, the 76ers lost to a depleted Nets team in Brooklyn, fell to .500 on the season and seemingly were in shambles. All they've done since then is rattle off 10 wins in 12 games to climb back toward the top of the Eastern Conference standings — largely thanks to Joel Embiid averaging 31.8 points on 53.6% shooting to go along with 10.2 rebounds, 4.3 assists, 1.1 steals and 1.6 blocks during that stretch. — Bontemps
---
9. Brooklyn Nets
2021-22 record: 27-15
Previous ranking: 8
On the one hand, the Nets were breathing a sigh of relief on Sunday when it was announced Kevin Durant only had an MCL strain, one that will keep him out for the next four to six weeks, per ESPN's Adrian Wojnarowski. On the other, though, the Nets are faced with the reality that they're going to have to survive for more than a month without their best player and will again see their opportunities to mesh Durant, James Harden and Kyrie Irving on the court be taken from them. — Bontemps
---
10. Dallas Mavericks
2021-22 record: 24-19
Previous ranking: 10
The Mavs are racking up wins despite Luka Doncic going through a bit of a shooting slump after his return from an extended absence due to ankle soreness and entering health and safety protocols. He is averaging 22 points while shooting 40.1% from the floor and 19.1% from 3-point range during the 7-1 run. But Doncic has played a role in Dallas' dominant defensive effort. The Mavs are allowing 97.1 points per 100 possessions — and 93.7 with Doncic on the floor — in that span. — MacMahon
---
11. Cleveland Cavaliers
2021-22 record: 26-18
Previous ranking: 11
Cleveland completed its recent six-game road trip with a 5-1 record, including a 4-0 mark to finish it off. Darius Garland's case to represent the Cavs in next month's All-Star Game at Cleveland's Rocket Mortgage Fieldhouse continues to grow stronger and stronger. He is averaging 20.6 points and 10.1 assists in the month of January, buoyed by the 27-point, 18-dime performance he had in Oklahoma City to end the trip. — McMenamin
---
12. Denver Nuggets
2021-22 record: 22-20
Previous ranking: 12
Last week started with the Nuggets blowing a 25-point lead to the Clippers on Monday, setting Michael Malone off. Malone questioned whether a loss like that would stick with some of his players like it would him. The Nuggets responded with emphatic 32-point and 37-point wins over the Blazers and Lakers, respectively. So even though Denver was handed a 23-point loss at the hands of Utah on the second night of a back-to-back on Sunday, Malone should feel better about how his team responded to Monday's meltdown. He has nothing to worry about when it comes to Nikola Jokic, who keeps rolling after back-to-back triple-doubles. Jokic has nine triple-doubles and counting this season. — Youngmisuk
---
13. Charlotte Hornets
2021-22 record: 23-20
Previous ranking: 15
Wednesday, Jan. 19
Hornets at Celtics, 7:30 p.m.
Clippers at Nuggets, 10 p.m.
Friday, Jan. 21
Raptors at Wizards, 8 p.m.
Wednesday, Jan. 26
Grizzlies at Spurs, 7:30 p.m.
Suns at Jazz, 10 p.m.
All times Eastern
Charlotte had its four-game winning streak snapped on Friday during a rough loss to the Magic. The key to that streak was the Hornets' defense, which allowed an average of just 103.5 points per contest. If they can keep improving on that end of the floor, the Hornets have a good chance to make their way out of the play-in spots in the second half of the season. — Friedell
---
14. Toronto Raptors
2021-22 record: 21-19
Previous ranking: 14
Fred VanVleet should be headed to his first All-Star Game next month. VanVleet has fully stepped into the role vacated by Kyle Lowry as Toronto's undisputed leader. He is playing the most minutes per game of any player in the league while averaging 21.9 points and 6.7 assists and shooting over 40% from 3-point range. — Bontemps
---
15. Los Angeles Lakers
2021-22 record: 21-22
Previous ranking: 13
A day after Frank Vogel said he led his team in a "spirited" film session that included pointing out mistake after mistake in a loss to the Kings in which the Lakers gave up 70 points in the paint, his team allowed the Nuggets to score 69 points from beyond the arc in a blowout loss at Denver. "We've got to get back to the drawing board and get our defense right," Vogel said after the Nuggets loss, which was his team's third straight defeat. — McMenamin
---
16. New York Knicks
2021-22 record: 22-21
Previous ranking: 20
Heading into a four-game homestand this week, the Knicks have reeled off eight wins in their past 11 games — and eight victories in nine tilts with Julius Randle on the court. If New York can continue that improved form this week, it could be time to start wondering if a repeat of last season's surge up the standings down the stretch is beginning to take place. — Bontemps
---
17. Washington Wizards
2021-22 record: 22-21
Previous ranking: 18
Washington won three straight for its longest winning streak since a five-game run in November. It certainly helps when the Wizards play Orlando twice and Oklahoma City in between. Kyle Kuzma is playing his best basketball, starting the streak with a massive 27 points and 22 rebounds against Orlando. Bradley Beal missed three straight games in health and safety protocols, and coach Wes Unseld Jr. has entered protocols, but Washington does finally have Rui Hachimura and Thomas Bryant back. Unfortunately, the Wiz couldn't make it four straight, losing to Portland at home. Now the schedule gets a lot tougher, with the Sixers, Nets, Raptors, Celtics and Clippers all visiting D.C., before the Wizards hit the road for three straight. — Youngmisuk
---
18. Minnesota Timberwolves
2021-22 record: 21-22
Previous ranking: 16
D'Angelo Russell has recorded double-digit assists in six of his past eight games after doing so just twice in his first 25 games of the season. Per ESPN Stats & Information data, those eight games with double-digit assists are the second most during a season in Russell's career; he had 14 such performances during the 2018-19 campaign with the Nets. — Collier
---

19. Boston Celtics
2021-22 record: 22-22
Previous ranking: 19
The Celtics continued to be inconsistent, winning three out of four games but needing a last-second comeback to beat a massively depleted Bulls team and losing to the 76ers. That said, Boston is now 58-58 since the start of last season, so perhaps instead of calling them inconsistent, the Celtics should instead be applauded for their consistency. — Bontemps
---
20. LA Clippers
2021-22 record: 21-23
Previous ranking: 17
The Clippers are in the roughest stretch of their season and clearly miss Paul George. Coach Ty Lue's team has dropped 11 of its past 17 games, including two straight — at New Orleans and San Antonio. Amir Coffey has emerged as a scorer in recent games, Serge Ibaka had one of his best games as a Clipper with a double-double and Isaiah Hartenstein is back from injury. But the Clippers are heading in the wrong direction and now are trying to stay above water for the Western Conference's eighth spot. — Youngmisuk
---
21. Sacramento Kings
2021-22 record: 18-28
Previous ranking: 23
The Kings were outscored 33-24 in the fourth quarter by the Rockets on Sunday, squandering the chance to put together a three-game win streak for just the second time all season. Sitting 10 games under .500 with the trade deadline fast approaching, it will be interesting to see if contenders come calling to pry a player from Sacramento. — McMenamin
---
22. Atlanta Hawks
2021-22 record: 17-25
Previous ranking: 21
Early in the season, State Farm Arena was a safe haven for the Hawks. Atlanta started out on fire at home, improving to 8-1 there with a win over Oklahoma City on Nov. 22. However, the Hawks have lost 10 in a row at home since then, which is the second-longest such streak in franchise history. The Hawks lost 11 consecutive home games from Feb. 15 to April 5, 2005. — Lopez
---
23. Portland Trail Blazers
2021-22 record: 17-25
Previous ranking: 25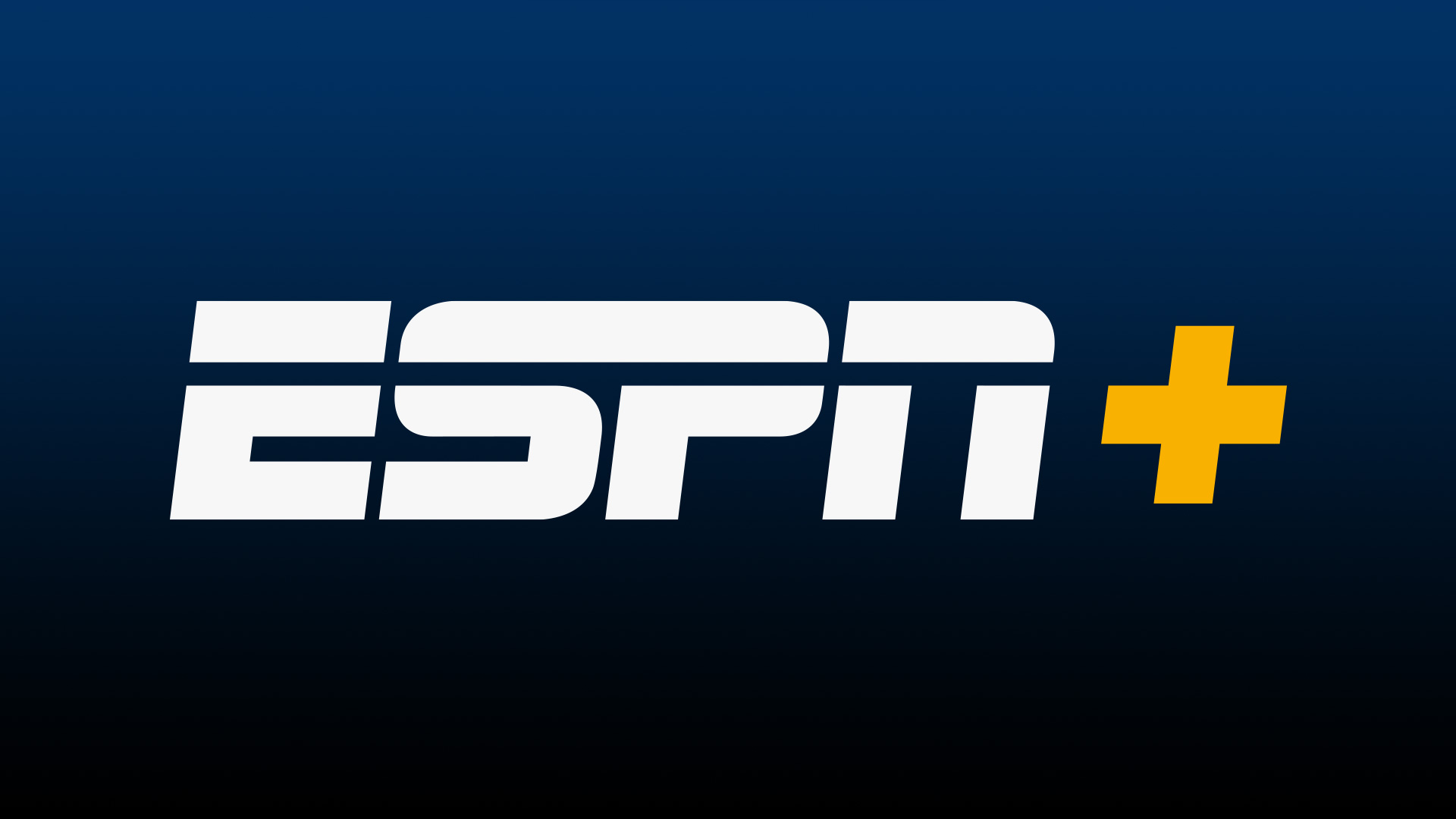 Get access to exclusive original series, premium articles from our NBA insiders, the full 30 for 30 library and more. Sign up now to unlock everything ESPN+ has to offer.
Damian Lillard underwent abdominal surgery, and he will be out another six to eight weeks. Still, the Blazers have somehow won three of their past four games. Credit coach Chauncey Billups for getting his team to persevere and Anfernee Simons for showing what he can do with a bigger opportunity. Simons is averaging 27.8 points in January, and the Blazers have won the past three games he has played. (He did not play during Portland's 140-108 loss to the Nuggets on Thursday.) Despite Lillard's absence, the Blazers will get a boost with CJ McCollum expected back as soon as Monday. — Youngmisuk
---
24. New Orleans Pelicans
2021-22 record: 16-27
Previous ranking: 26
The Pelicans struggled in clutch games to start the season, going 1-9 in such outings before Dec. 15. On that date, the Pelicans' fortunes began to change, in part because of a 60-foot buzzer-beater by Devonte' Graham. Starting with that win, the Pelicans have gone 6-3 in clutch games, which is tied for the most such victories in the league during that stretch. One reason: increased offensive efficiency. New Orleans has a 141.3 offensive rating in their past nine clutch games, the second-best mark in the league. — Lopez
---
25. San Antonio Spurs
2021-22 record: 16-27
Previous ranking: 22
In his first game as a starter, Spurs center Jock Landale came through with 10 points and 11 rebounds (including eight offensive boards) in helping San Antonio to a 101-94 win over the Clippers on Saturday night. In his first game as a reserve this season (and his first game back from health and safety protocols), Spurs guard Derrick White had a team-high 19 points and a season-high three blocks versus the Clippers. — Lopez
---

26. Indiana Pacers
2021-22 record: 15-28
Previous ranking: 24
Pacers big man Myles Turner will miss Monday's game against the Clippers as he seeks a second opinion on a sore left foot the team says has been bothering him for the past few games. Perhaps his foot injury is a reason he has gone 0-for-13 from behind the 3 line in the past four games. — Collier
---
27. Oklahoma City Thunder
2021-22 record: 14-28
Previous ranking: 27
Kenrich Williams would probably get a lot more playing time if winning was the Thunder's top priority. OKC has a plus-2.2 net rating with the 27-year-old, defensive-minded wing on the court and is minus-12.0 when Williams sits. He is the kind of role player every good team wants, so Williams is worth watching as the trade market intensifies. — MacMahon
---
28. Houston Rockets
2021-22 record: 13-32
Previous ranking: 28
After scoring 31 points on only 10 field goal attempts in Wednesday's win over the Spurs, veteran guard Eric Gordon made it clear he would like more shots when he gets that hot, seemingly sending a message to the Rockets' young playmakers. Gordon has certainly been efficient with his opportunities this season, shooting 50.5% from the floor and 45.5% from 3-point range, which should make him an attractive target in the trade market. — MacMahon
---

29. Detroit Pistons
2021-22 record: 10-32
Previous ranking: 29
Even with a loss to the Suns on Sunday, the Pistons are playing some of their best basketball of the season since the start of January. They are 5-4 in the new year, and rookie Cade Cunningham is averaging 16.9 points, 5.6 assists and 3.8 rebounds on 44.1% shooting this month. — Collier
---
30. Orlando Magic
2021-22 record: 8-36
Previous ranking: 30
Orlando finally snapped its 10-game losing streak on Friday night against the Hornets. Moritz Wagner has put together a couple of nice performances recently, combining for 42 points and eight rebounds over his past two contests, including 26 points in the win over Charlotte. The good news for the Magic is that they have six of their next seven games at home, so they'll have some more practice time for their young group to come together. — Friedell