With hundreds of players sidelined due to COVID-19 health and safety protocols this season, a historic number of G Leaguers have been called up to the NBA. Zylan Cheatham, a 6-8 forward from the Birmingham Squadron, was one of many to sign a 10-day contract in December. Here, Cheatham describes what it was like to get the call that sent him to the Miami Heat...
Considering we had won our two games at the G League Winter Showcase in Las Vegas, it was already going to be a good morning. And I was especially excited because I was about to go home to see my family, who I hadn't seen since I left Phoenix for Birmingham in October. 
I woke up to a missed call from my agent, which was weird because he doesn't usually call that early. I hit him back immediately to see what was going on.
"Have you left for the airport yet?" he asked.
"Nah, my flight is at 2:00. Why?"
"You're not going to Phoenix," he said. "You're going to Miami. They just signed you."
A whole host of emotions took over at that point. It seemed like everything I had been through started replaying in my head. I was on a two-way contract with the Pelicans during my rookie year, which was when the pandemic began. That offseason, I was involved in the Steven Adams trade and went from New Orleans to Oklahoma City. I signed a three-year deal and thought I had made it out of the G League for good. But before training camp, that opportunity was cut short because I tested positive for COVID and got waived. It was probably one of the lowest moments of my life. That was November of 2020. Fast forward a year later and I was getting my next chance in the NBA.
I just felt an overwhelming excitement. I recall running through the hotel room, jumping on the bed, screaming at the top of my lungs. It was super early, so I tried to wait as long as possible to call my mom. But I ended up calling and waking her up anyway. When I shared the news, she did the exact same thing that I did. She jumped up and went to tell everybody in the house. It was just a special moment for all of us.
Then it was all about being a professional. Everything changed that quick. I think it's a testament to how seriously I take the game and that I was ready for whatever was next. As soon as I got that call from my agent, I hopped on the next flight available. I was texting the Heat coaches the whole time, trying to get film, playbooks, defensive concepts—everything that I could to get as caught up as possible.
I pulled up the following morning, got my physical, signed my contract, took my pictures and then got straight to work. I had an individual workout and film session during the day. That night, as I was recovering in my hotel room, I was breaking down film, learning all their sets and making flash cards to get up to date, because we had a game the next day. Unfortunately, I wasn't able to get in, but how quickly everything transitioned for me was just mind blowing.
In Miami, you got a championship head coach in Erik Spoelstra, a championship organization in the Heat and a team that plans on making the playoffs. To expect to come in and just jump on the floor is unrealistic. It's just like anything—you try to be prepared and learn as much as you can. And every day with the team, I learned something new. I have always been a guy who works hard and does the little things. But after this experience, I think there's another level that I can tap into in 2022, as far as my approach. Seeing how sharp these guys were and the ways they went about their preparation was humbling.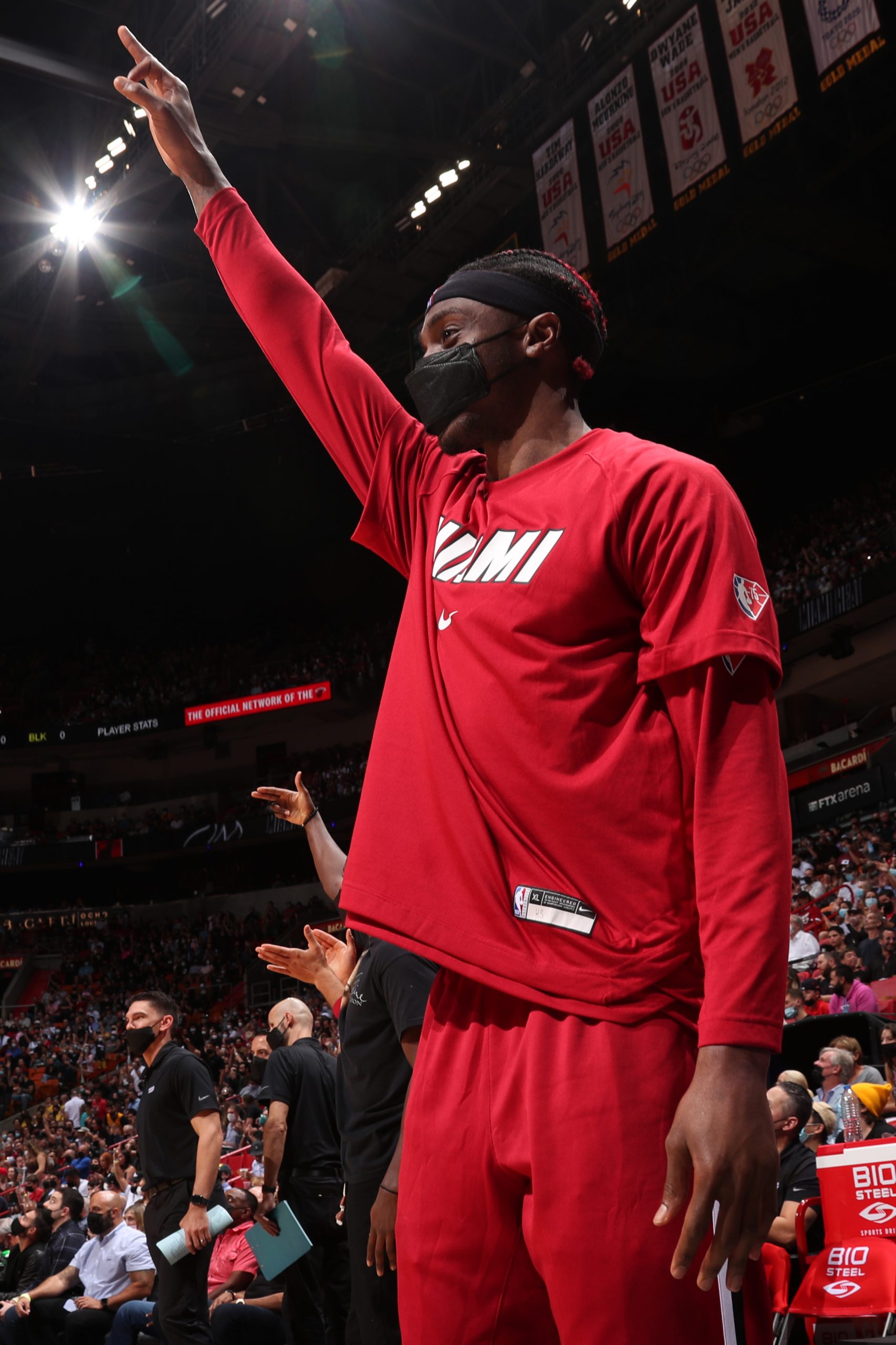 Obviously, it's a tough time in the NBA with COVID. You don't wish that anyone will test positive for the virus, but that's just the reality of what's been going on. G League guys who have been praying for an opportunity their whole lives are getting a real shot to come in and accomplish their NBA dreams, so don't sweep that under the rug. 
Personally, as I was going through my journey, I would be lying if I said I didn't have thoughts of giving up. Staying humble, having to keep working and keep believing in myself was tough at times. Another opportunity wasn't promised. I know I'm not the only one who prayed for it. So to spend any time in the NBA is a blessing—there's no other way to look at it. It means the world to me.
Toward the end of my 10-day contract, with a huge outbreak on our team, I wound up testing positive for COVID as well. We were in San Antonio to play the Spurs, and I had to quarantine at our hotel. It was definitely stressful, but I'm here now. 
I'm ready for whatever's next and excited to see what the future holds. 
I'll keep grinding 'til I get where I'm supposed to be. 
---
This story, as told to Alex Squadron, was written prior to Cheatham's 10-day signing with the Utah Jazz, which happened this week.
Photos via Getty Images.